The Philippine Region was established in 1987 on the island of Mindanao and our first mission was among the Dulangan Menubo tribal people at Kulaman. The Sisters established a hostel for girls from remote villages to enable them to have access to education and a health centre providing primary health care. These projects have grown to also include women's empowerment, agriculture and a food producing co-operative to enhance both the health and self-sustainability of the people. In Cotabato City they have outreach programs among the very poor and one Sister works as a peace advocate among displaced peoples due to internal conflicts. Partnerships with RNDM schools and parishes in Australia and USA provide personnel as well as financial support for this missionary outreach to continue. Sacred Heart Girls College, Oakleigh, have an ongoing partnership with Kulaman Girls Hostel and have regular immersion programs for students and teachers.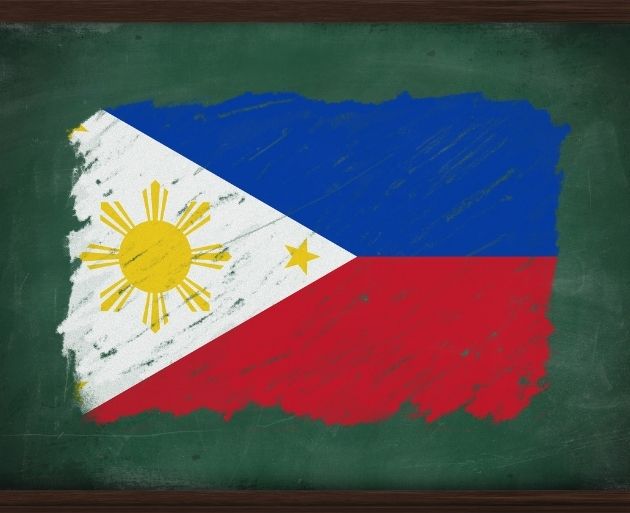 Region: Philippines
Featured Projects: 3
Number of professed Sisters: 17
Project 1 – Kuya Centre, Manila
Kuya Center for Street Children is located in Cubao, Manila, Philippines. It offers a three-pronged approach to some of the hundreds of thousands of street children in Manila. The center works with children on the streets, children resident in the center, and children who have been reconciled and now live with their families. Sr Kate O'Neill RNDM is the Director of the Centre. The center's programs include working with children on the street (under bridges, in drains etc) and in the center where both formal and non-formal education as well as counseling are provided for, as well as reconciling families. In their local communities, former street children are assisted with family counseling and scholarships to remain in school. The support of RNDM donors provide essential medical and hygiene intervention both for the children on the streets and in the center. Skin infections and pulmonary illnesses are frequent occurrences for children who try and eke out a living on the street.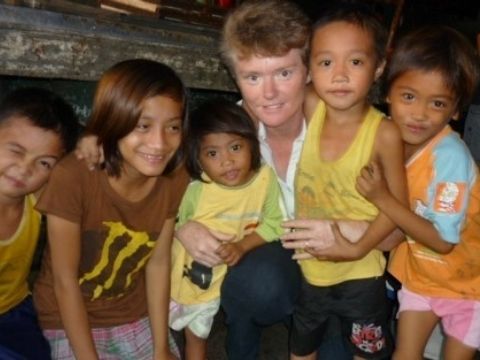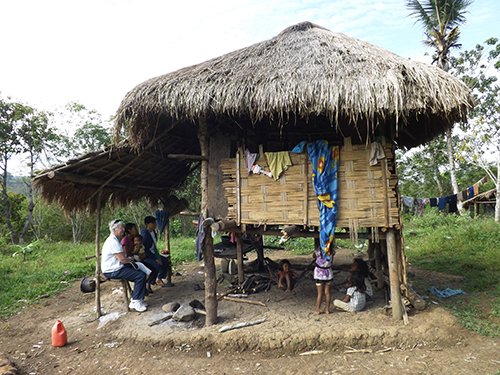 Project 2 – Kulaman Girls' Hostel
Since 2010 Sacred Heart Girls College, Oakleigh have developed a partnership with Kulaman Girls Hostel. The College has adopted the mission to the Menubo people in Kulaman and continued a firm friendship with the tribal girls at the Delesan Kailawan Centre. Each year teachers and students have immersion programs where they have opportunities of meeting each other and sharing more about each others culture. The College accepts the responsibility of raising funds and at the same time raising awareness of the importance of education for the development of these girls and women.
Project 3 – Micro-credit Program in Manila
Sambayanihan micro-credit program seeks to strengthen vulnerable families through economic sustainability. Living in squats or on the streets, these families are the most destitute sector of society. They do not qualify for regular microfinance organisations as they are deemed "too risky". The program provides training, mentoring and financial loans for initiating or expanding livelihood businesses.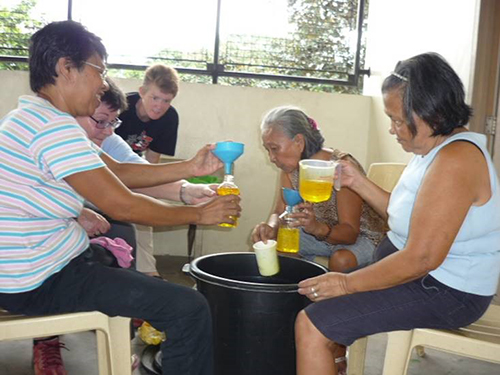 Invitation to donate to our missions